Soil & Groundwater Survey of Old Gas Station Site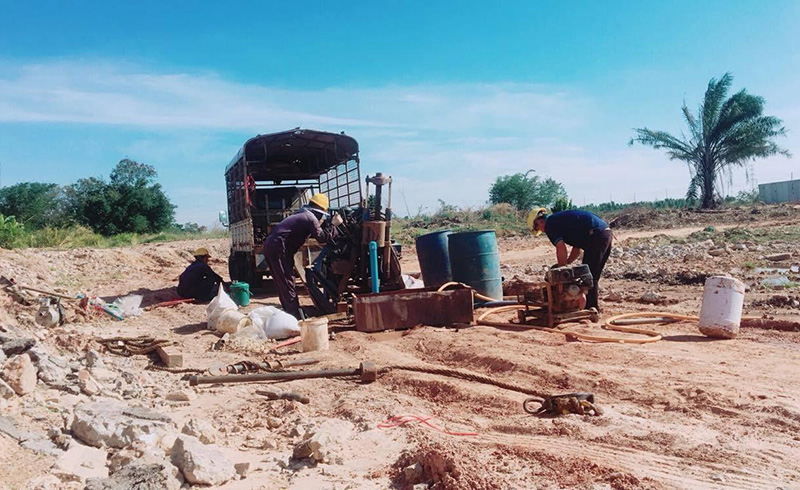 Project:
Soil & Groundwater Survey of Old Gas Station Site
Location:
Kalasin Province, THAILAND
Gas stations are found everywhere in Thailand. Although they are necessary and beneficial for our daily life, their underground storage tanks are major sources of soil and groundwater pollution. Soil surrounding a gas station can become contaminated with gasoline. Gasoline in the soil and groundwater are dangerous as it contains hazardous chemicals.
In 1980s, environmental pollution with petroleum and petrochemical products has attracted much attention in the United States. To control a leakage from underground storage tanks, United States Environmental Protection Agency | US EPA issued regulations in 1988. Ministry of Natural Resources and Environment, Government of Thailand, is considering a regulation to control pollution from gas stations.
EnviX Asia carried out a soil and groundwater survey for our client, a global retailer, who plans to open a retail shop at old gas station site in Kalasin province.
Safety is the biggest concern for consumers. Our work supported sustainability of a responsible company and contributed to provide better environment and safety for consumers.
See other projects click.